By: Lindsay Brim
December 21, 2015
It is not uncommon for kids to ask for a pony for Christmas. Why wouldn't they? Ponies are super cute and easy to fall in love with. Most people, especially the kids don't know the work and expense that goes into having your own pony or horse. What parents also may not know is that getting your child involved with horses may be easier than you think!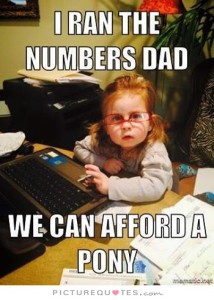 We at Crossroads Corral feel so blessed every day to have our horses. We believe we have been lead down this path of serving others to essentially share them with those who cannot have their own horses for whatever reason. The life lessons and personal benefits that naturally come from working with horses are incredibly powerful. If only people who owned their OWN horses could benefit in this way, there are so many people who would miss out. That is why we have decided to share our gift of horses with our community.
Ways your child can get involved with our horses:
Individual or group EAL/EAP sessions – this is the heart and soul of our non-profit organization. We conduct ground-based equine assisted learning and/or therapy sessions with the horses and our team. The horses are really the teachers and this work promotes positive youth development.
Monthly Horse sponsorship – for a minimal donation per month, you would have the ability to spend time with a horse of your choice on the farm.
Join us for a "Saddle Up Saturday"- This is a monthly fundraiser that consists of 3 hours of horse time such as education, riding, grooming and more! Ages 7-16
Horse Camp Fundraiser– one week a year we conduct a horse camp from 9am-3pm filled with tons of horse fun and education every day. Ages 7-16
Join us for our "Family Fun Days" at the farm – Picnic style event filled with horse fun and some EAL demonstrations and activities
Join our 4-H Club, Corral Life – 4-H is an incredible organization that promotes leadership and positive youth development. Julie and Lindsay are proud to be 4-H leaders in Seminole County.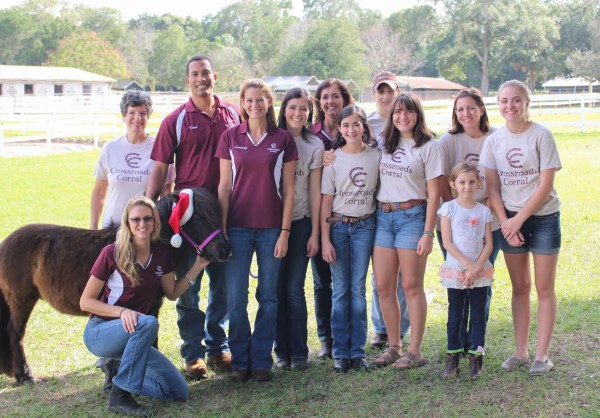 We wish everyone a happy and healthy holiday season!