Crossroads Corral is proud to partner with other incredible organizations in our community to make a difference.

Embrace Families
Embrace Families is the regions leading organization for community based child welfare services, serving more than 3,000 vulnerable kids and their families each day.  Crossroads Corral is proud to be a preferred provider of CBC of Central Florida.
website: www.embracefamilies.org
---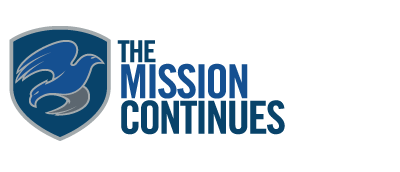 The Mission Continues
The Mission Continues empowers veterans who are adjusting to life at home to find purpose through community impact. The organization deploys veterans on new missions in their communities, so that their actions will inspire future generations to serve. Crossroads Corral has hosted numerous service projects as well as family fun days with the Orlando chapter of this organization.
website: www.missioncontinues.org
---

Eckerd Kids Project Bridge
Project Bridge provides transitional services to boys and girls ages 11-21 reintegrating back to their home communities from juvenile justice residential commitment programs. Through an innovative collaboration of organizations, Project Bridge provides educational, mentoring, vocational and transportation services to help these youth achieve stable and successful lives and avoid re-entry into the criminal justice system.
website: www.eckerd.org
---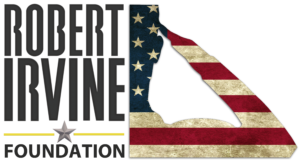 Robert Irvine Foundation
The Robert Irvine Foundation is a not-for-profit, 501c3 organization that honors the men and women defending our country, first responders and the many other heroes in our lives.  The Foundation's mission is to support individuals and organizations committed to enriching the lives of our heroes and their families.
website: www.robertirvinefoundation.org/
---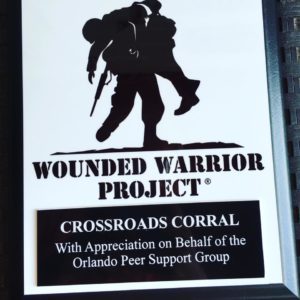 Wounded Warrior Project – Orlando Peer Support Group
Wounded Warrior Project is a military and veterans charity service organization empowering injured veterans and their families. Crossroads Corral has hosted several peer support groups and family fun days at the farm. We have also worked with numerous Veterans through our Equine Assisted Therapy programs.
website: www.woundedwarriorproject.org
---

Florida Blue Foundation
Florida Blue Foundation is a trade name of the Blue Cross and Blue Shield of Florida Foundation, Inc., and is a separate philanthropic affiliate of Florida Blue, Florida's Blue Cross and Blue Shield company. Founded in 2001, the mission of the Foundation is to help people and communities achieve better health. In 2016 the Foundation provided Crossroads Corral a grant as part of their Building Better Communities Initiative.
website: www.floridablue.com/foundation
---
The Home Depot Foundation & Team Depot
In 2016 Crossroads Corral partnered with the Home Depot Foundation and Team Depot on Veterans Day to host a service project where they greatly enhanced our equine facility in honor of the Veteran clients we serve.
website: corporate.homedepot.com/community
---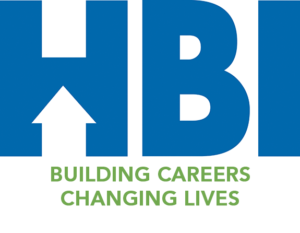 Home Builders Institute
Crossroads Corral has partnered with HBI for numerous service projects on the farm along side of the Mission Continues and the Home Depot Foundation / Team Depot. HBI was instrumental in organizing our 2016 Veterans Day Service Project.
website: www.hbi.org
---

Lawrence E. White Family Foundation
The Lawrence E. White Family Foundation is excited to partner with Crossroads Corral to support their program for active military, veterans, and their families by sponsoring selected veterans to participate in equine therapy.
website: coming soon
---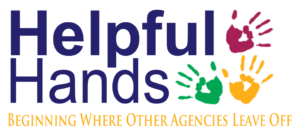 Helpful Hands
We are pleased to announce Crossroads Corral as our New Community Partner in our Helpful Hands, Inc. Athletics Program for At-Risk Youth Equine Assisted Learning (EAL) Program. The program will serve youth in at risk situations who have suffered from trauma, abuse, and neglect as well as their families in Seminole County.
website:  www.helpfulhandsseminole.com
---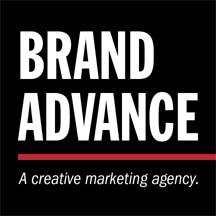 Brand Advance
Brand Advance is a creative marketing agency based in Lake Mary, Fl. We assist companies with passion and purpose with marketing, advertising and technology. Brand Advance is proud to partner with Crossroads Corral and volunteer our services to assist them with their branding, website, marketing materials and more.
website:  www.brandadvance.com
---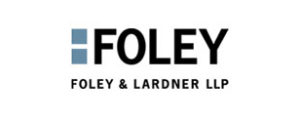 Foley & Ladner LLP
Foley's Orlando office is located in downtown Orlando, situated within walking distance of the U.S. District Court and the Orange County Courthouse. The attorneys practicing in this office represent and counsel individuals and various types of businesses, both large and small. Crossroads Corral is pleased to work with Foley & Lardner LLP and receive Pro Bono legal services as part of a grant program with The Edyth Bush Institute for Philanthropy and Non Profit Leadership.
website: www.foley.com/orlando
---
Orlando Health
Dedicated to providing excellent healthcare services since 1918, Orlando Health offers crucial, life saving services to our community. These critical services include the only Level One (the highest level) Trauma Center in Central Florida, the only Level III (the highest level) Neonatal Intensive Care Unit in Central Florida, and a cancer program that is part of a fully integrated statewide cancer treatment and research system in association with University of Florida Health. The Orlando Health Foundation is committed to partnering with caring individuals, foundations and organizations to raise crucial funds for Orlando Health.
website: www.orlandohealth.com
---
Zink-Notley Equine Solutions & Consulting offers alternative therapies for both horses and dogs. Our non-invasive, side effect free options are fast and effective for treatment of pain relief, injuries and sports conditioning. We come to you! No need to load up your trailer or drag your pup to the dreaded clinic. We work directly with your veterinarian to treat many different conditions in the convenience of your home and/or barn.
website: www.equinesolutionsandconsulting.com
---
Duke Energy Foundation
Creating Powerful Communities means powering the lives of our customers and the vitality of our communities with over $30 million in charitable grants each year.
The Duke Energy Foundation is committed to making strategic investments to build powerful communities where nature and wildlife thrive, students can excel and a talented workforce drives economic prosperity for all.
website: www.duke-energy.com/Community/Duke-Energy-Foundation
---
If you're interested in partnering with our team we would love to hear from you. Contact us today.