By: Lindsay Brim
December 29, 2017
"Horses teach you a lot. Very little of it actually has to do with horses" –unknown
2017 has been an exciting and busy year on the farm! We are so thankful to our passionate volunteers, supporters, board of directors, horses, clients and team who make this work possible! This year we had a large focus on growing our Equine Assisted Psychotherapy Program to serve more clients with exceptional mental health services right on our farm.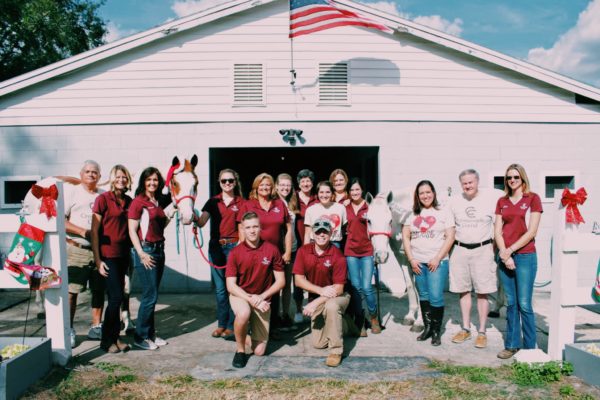 Here are some highlights from 2017: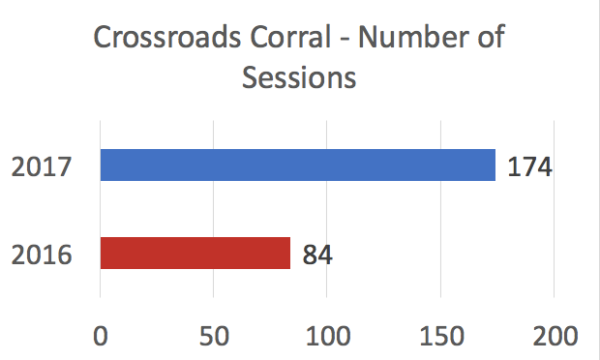 We grew our therapeutic program by 107% this year, providing 174 sessions in 2017 vs. 84 sessions in 2016
We were presented with an award this year as the "Community Impact Organization" being recognized by another incredible non-profit organization as well as the Seminole County Sheriff for our work
We have provided over 2,000 volunteer hours
We began a new program for the Caregivers of Veterans which was incredibly impactful for all involved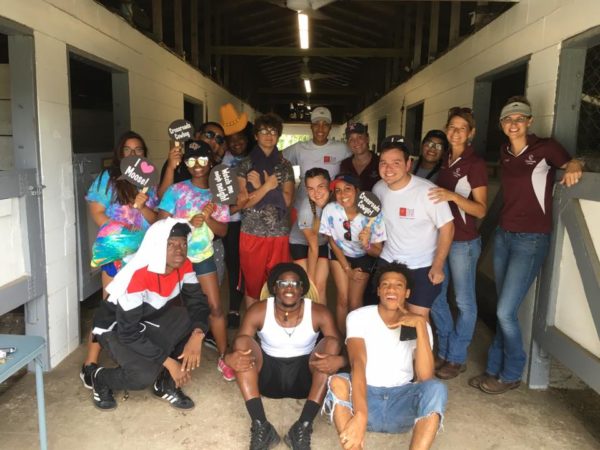 We continued our relationship with Community Based Care of Central Florida serving youth in foster care with our services, including providing a group workshop to 15 high school aged youth as part of the First Star Academy
Each of our fundraising events were more successful than the past events, thanks to incredible supporters like YOU!
We have been able to continue serving Veterans and their families with mental health services free of charge
We were able to retain grants from The Florida Blue Foundation, Lawrence E. White Family Foundation and we obtained a new grant for 2017 from Helpful Hands Inc.
With the good comes the bad and we can't acknowledge this year without mentioning the loss of two incredible therapy horses, our Amaretto "Retta" and Windy Hills Angel Eyes "Angel".  We miss these girls more than words can say!
We have some exciting plans for 2018 so please stay tuned! Make sure to like our Facebook page to keep up with our updates and events!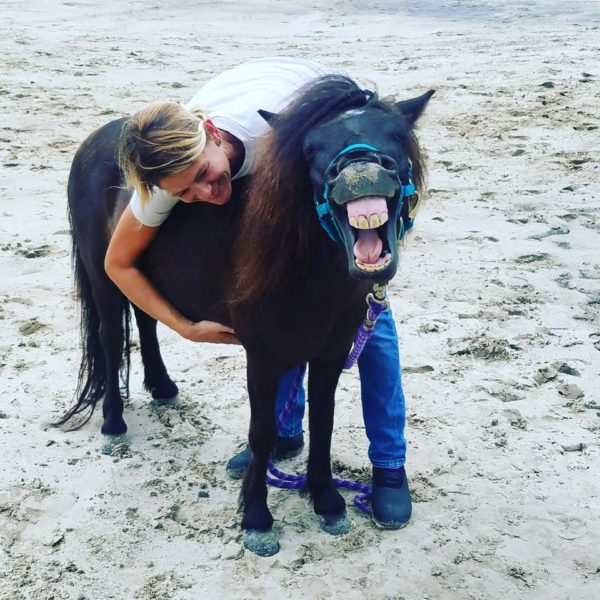 See Ya NEXT YEAR! Wishing our friends a blessed 2018!