We encourage you to join our herd and contribute any way you can to keep Crossroads Corral operating to benefit those in our community. There are many ways that you can help support our cause including:
Volunteer Opportunities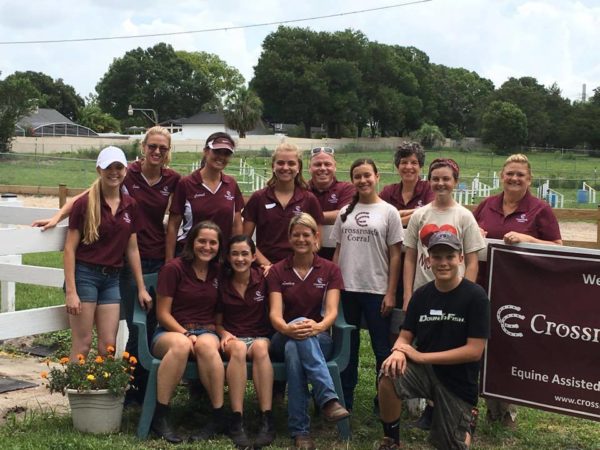 Facility maintenance and support
Horse care
Mental health professionals, therapists and counselors can volunteer their time or services
Event support and promotions
---
Sponsor a horse
Consider sponsoring a horse for a tax exempt donation of $250/m
Horse sponsors will receive special gifts from their horse throughout the year
Those who sponsor a horse for a year will get their name on the horse's stall
---
Donate
Monetary donations
In-kind donations including horse tack, farm equipment, etc. Learn more
---
Host an event
Consider hosting an event to raise money for our cause
Contact us to learn more.
---
Attend one of our fundraising events
Numerous fundraising events will occur throughout the year, and you're invited!
---
Help us spread the word
Consider sending our website link to those who may be interested in getting involved.
Connect with us on Facebook by liking our page to receive ongoing updates, information on upcoming events and stories from the farm.
---
We sincerely appreciate your support and hope you'll join our herd!
"Life's most persistent and urgent question is, what are you doing for others?"
– Martin Luther King