By: Lindsay Brim
November 8, 2017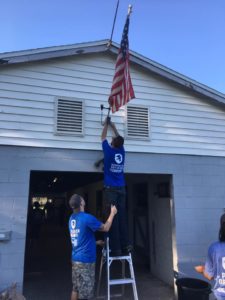 When we began this journey of sharing our horses with the community to change lives, veterans and their families were #1 on our list. Our founders felt inspired to serve those who have returned home from war and are having difficulty re-integrating back to civilian life. The veterans who have children at home, new husbands and wives who have been so anxious for their return, civilian jobs to obtain post military career, school to finish and many, many years of life ahead.
 As civilians with no experience in the military, we had a lot to learn. We learned about PTSD and became certified to conduct Equine Assisted Psychotherapy and Equine Assisted Learning specifically for that. We had to learn about military ranks, lingo, etc. Most importantly, we had to gain the trust of our clients and their families as we can never understand what they have been through because we have never been in their "combat boots" or in their family home while their loved one is fighting for our country.
We have been so blessed to meet so many of our local veterans and here are some characteristics that we admire from our experiences with them on the farm: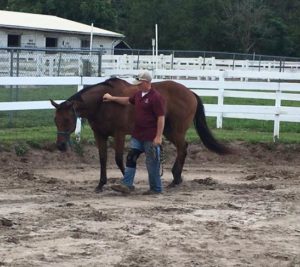 Professionalism– Our veteran clients typically show up on time (or early) for sessions. They take the therapy seriously and each activity becomes a "mission".
Resilience– We have met so many veterans who have seen and been through more than our civilian brains can understand. Here they are, in front of us, continuing to fight. Fighting to deal with PTSD, fighting to be there for their family. Whether the wounds are visible or invisible, they are working to move forward with life after war.
Willingness to help and continue to serve– We have conducted many service projects with veterans in our community and each one has left us with incredibly grateful hearts. Whether it was a planned event or a last minute Facebook shout out for help (we had a huge last minute hurricane debris clean up party) our veterans and their families show up to lend a helping hand. Many groups such as The Mission Continues do incredible volunteer work throughout the country!
Bravery– Of course our military members are brave is probably what you are thinking. I agree 100%! However, dealing with PTSD is often un-chartered waters for veterans and their families and battling this and confronting it head on requires great bravery.
 Willingness to teach others about safety-  I feel like our team has gotten some of the best safety training possible from our veteran friends! We have been taught to always look at our surroundings, never text when walking or when you should be paying attention to prevent being a victim, how to "take down" someone who is trying to attack you and so much more!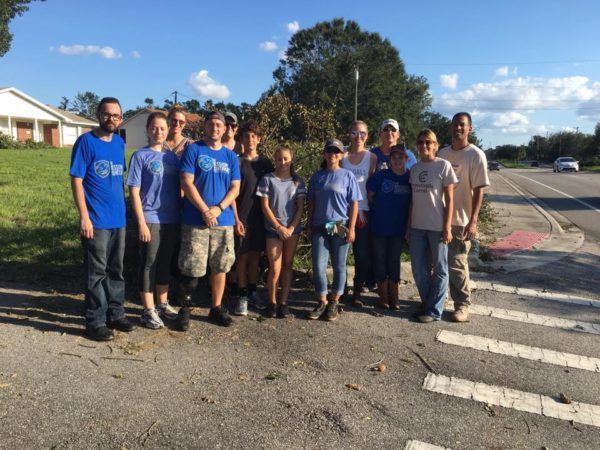 The horses make incredible partners for our veterans to battle their PTSD. During our sessions, the clients conduct specific activities with our horses that help them to self-discover and learn their behavior patterns and coping skills. We are able to help veterans deal with their trauma without having to talk about it or re-live it.
In the military, there is "no man or woman left behind". This is exactly how we feel as an organization, we are here to serve our veterans and their families and we don't ever want to leave anyone behind.
Crossroads Corral would like to thank all veterans for their service. We deeply appreciate all of you and we honor you every day.